Invest in the Future
of Silver and Gold.
LODE Tokens Put Gold and Silver
Back to Work in The Global Economy
The advent of blockchain technology has transformed finance, enabling us to eliminate the risks associated with traditional payment vehicles. The LODE Project is one of the initiatives that came from this transformation, founded to help people find better ways to preserve wealth. By introducing stabilized assets in the form of digital gold and silver, LODE has restored precious metals as viable currencies for our modern economy.
As an investor, you now have the opportunity to capitalize on the future of this system by acquiring LODE Tokens and taking part in bringing gold and silver back as money. 
Or Call +1 (780) 914-2765
LODE Tokens Represent Virtual Equity of the Entire LODE System
LODE Tokens enable:
The creation of digital gold (AUX) and digital silver (AGX) 

The acquisition of more precious metals for LODE's vault network
By acquiring LODE Tokens, you receive: 
A share of LODE's profits. As a LODE Token Holder, you take ownership of LODE's assets and are entitled to a share of LODE's profit distributions across LODE's revenue streams.

Regular Payouts. You are entitled to regular interim micro-payouts yielding 10% of LODE's profit distribution (paid in AGX Coins) every 52 days, sent instantly to your secure digital wallet.
Want to learn more about the LODE Ecosystem?
Or Call +1 (780) 914-2765
Your Bridge to Precious Metals and Blockchain
Secure
Built on a global, immutable, and secured blockchain network.
Global
Send to peers anywhere in the world.
Exchangable
Trade with others on regulated exchanges
(exchange listing pending)
Or Call +1 (780) 914-2765
Digital Gold, Digital Silver Made for Everyday Life
Stable assets put into circulation as currency by licensed distribution partners and regulated exchanges.
What are AUX Coins?
AUX Coins are stable utility assets, and each coin is backed by one milligram of physically vaulted, audited, and insured 99.99% investment-grade gold.
What are AGX Coins?
AGX Coins are stable utility assets, and each coin is backed by one gram of physically vaulted, audited, and insured 99.99% investment-grade silver.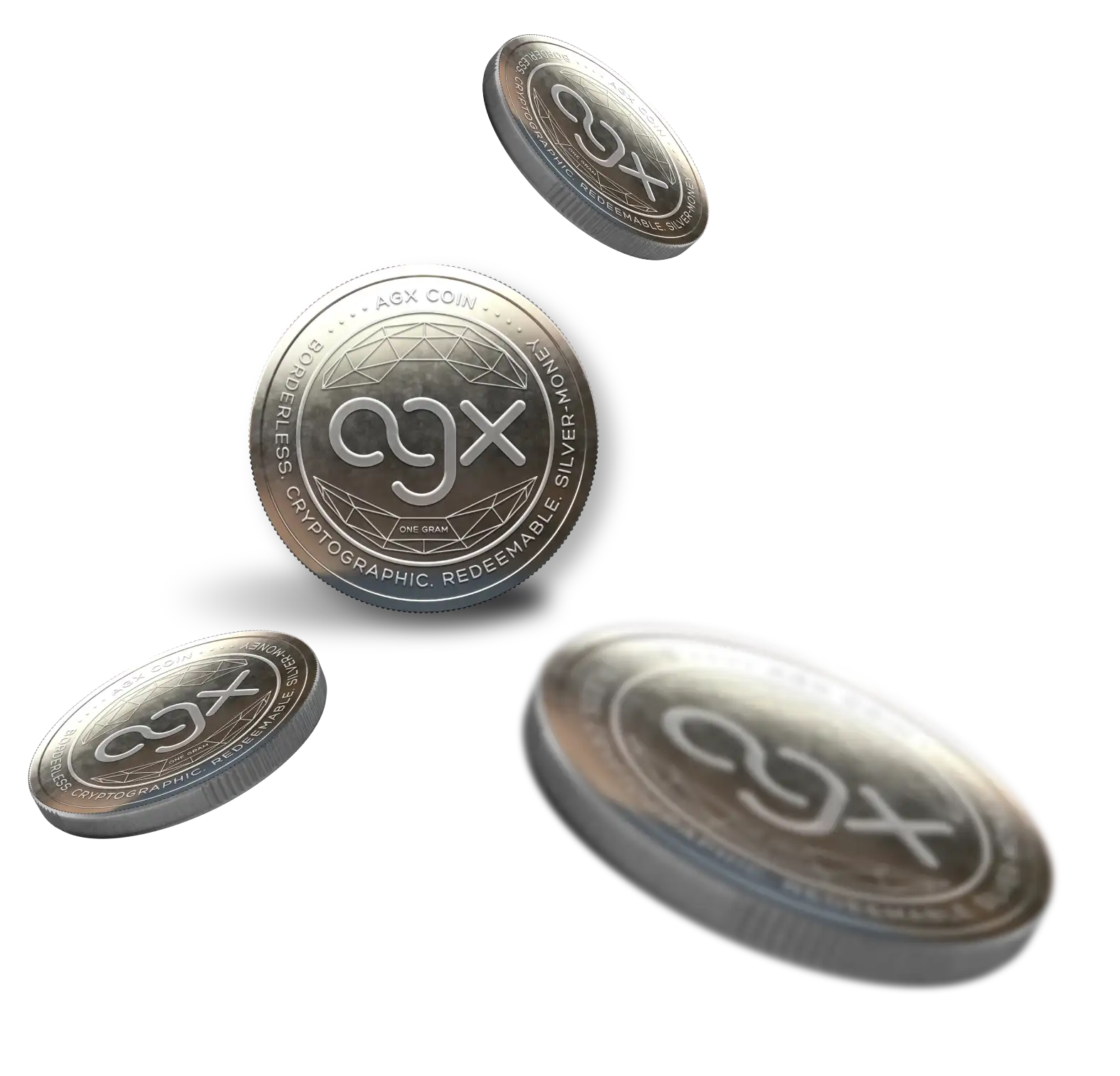 What is the
LODEapp Wallet?
The LODEapp Wallet is a portal to a world of financial tools built on blockchain technology that can help you seamlessly transition into the future of money.
It is far more than just a wallet. With direct access to your money, 100% backed by silver and gold, the LODEapp Wallet is the only system that allows you to hedge against inflation and provide you with true control over your assets.
Download the
LODEapp Wallet Today
LODE is building an ecosystem that will restore the use of silver as an easy, secure and sovereign payment system. We're excited to be helping put silver back to work as modern money powered by blockchain technology.
The LODE Digital Project has found a way to unshakeably connect the strength, safety, and utility of the blockchain, with the four thousand year legacy of silver's use around the world as Honest Money. At this point, call me very much impressed.
The LODE Project is challenging the status quo and restoring silver to its grandeur. The idea of restoring silver to the monetary system using the power of the blockchain bridges both the old and new world – it is a project that has certainly captured my attention.
Reach Out
Let one of our experts help you get started today.
Disclaimers
"acts within the context of the placement business of financial instruments in accordance with § 1 para. 1a sentence 2 no. 1c KWG exclusively in the name and on behalf and under the responsibility of CM-Equity AG".